Wayfair Item of the Week: Swing Away
Get exclusive pricing and access to more products with us!
Did you know you can get access to a wider range of Wayfair products and discounted pricing through Geneva Financial? It's true! Through an affiliate relationship, we provide all of our clients, business partners and readers with Wayfair Pro accounts.
BENEFITS
Personal Concierge

Access to products normally only available to contractors and interior designers

Discount and access across the entire Wayfair family, including All Modern, Perigold, Joss & Main and Birch Lane
Scroll to the bottom of this article to request your account today!
If you read our piece about the 7 Elements of Porch and Patio Design, you may already be thinking about a place to put a swing or hanging day bed.
Great for small or large spaces the John's Islander Porch Swing makes a great central piece to create the rest of your space around. Liven it up with some colorful throw pillows, add individual foot stools and you've got the perfect spot to read the morning paper or curl up with a great book in the afternoon.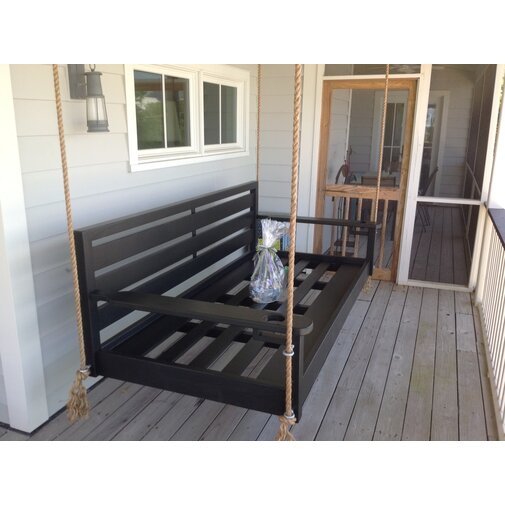 The John's Islander Porch Swing, sold by Wayfair, is a fun addition to any outdoor space.
With a 5 star rating from buyers on Wayfair and a fun design to compliment any outdoor space, we just had to choose the John's Islander for Wayfair Item of the Week in our Porch and Patio issue!
***HINT: You may want to get your Pro Account setup with us before you click on "BUY NOW" to ensure you get the best pricing!
Sign up for your no-obligation Wayfair Pro account below!