Wayfair Item of the Week: Closet Chic
Get exclusive pricing and access to more products with us!
Did you know you can get access to a wider range of Wayfair products and discounted pricing through Geneva Financial? It's true! Through an affiliate relationship, we provide all of our clients, business partners and readers with Wayfair Pro accounts.
BENEFITS
Personal Concierge

Access to products normally only available to contractors and interior designers

Discount and access across the entire Wayfair family, including All Modern, Perigold, Joss & Main and Birch Lane
Scroll to the bottom of this article to request your account today!
If you read this week's article Organizing Your Home (and Life) for Wellness, you've probably already begun to look for bins, baskets and added storage solutions.
Our Wayfair Item of the Week offers you more storage and organization for your closet with a look so sleek your friends will think you had a custom closet makeover.
The Beachcrest Home Navarro Closet system offers excellent shelf and drawer additions to your closet. Buy two and place place together or strategically in separate parts of your closet (depending on size of your space) for a custom look.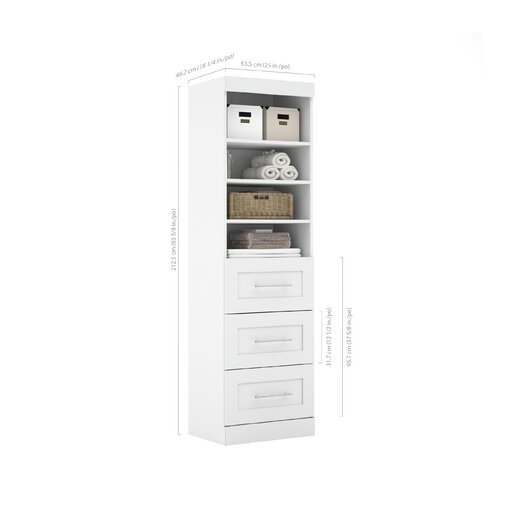 Be sure to measure your closet space to determine if you need to make alterations to your closet or if you can fit more than one unit.
With a 4.5 star rating from 66 buyers on Wayfair and a sleek custom-look design, we just had to choose this Beachcrest closet addition for Wayfair Item of the Week in our Organize Your Life issue!
***HINT: You may want to get your Pro Account setup with us before you click on "BUY NOW" to ensure you get the best pricing!
Sign up for your no-obligation Wayfair Pro account below!